Breach Guide
Learn the steps to take in the event of a cyberattack and data breach with the U.S. Government's One-Stop Ransomware Hub, FTC's Data Breach Resources and San Diego's Cyber Incident Response Guide.
US Government's One-Stop Ransomware Resource
Visit the one-stop hub for ransomware resources for individuals, businesses, and other organizations including content from DHS's Cybersecurity and Infrastructure Security Agency (CISA) and the U.S. Secret Service, the Department of Justice's Federal Bureau of Investigation (FBI), the Department of Commerce's National Institute of Standards and Technology (NIST), and the Departments of the Treasury and Health and Human Services.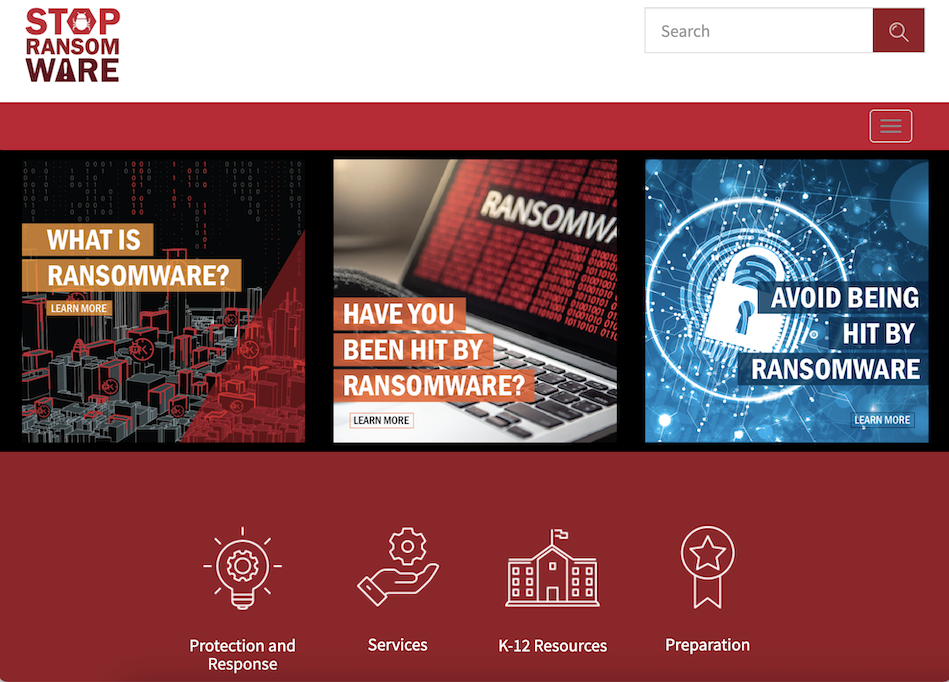 ---
Federal Trade Commission (FTC) Data Breach Resources
Find out the steps to take as a business or consumer if you experience a data breach.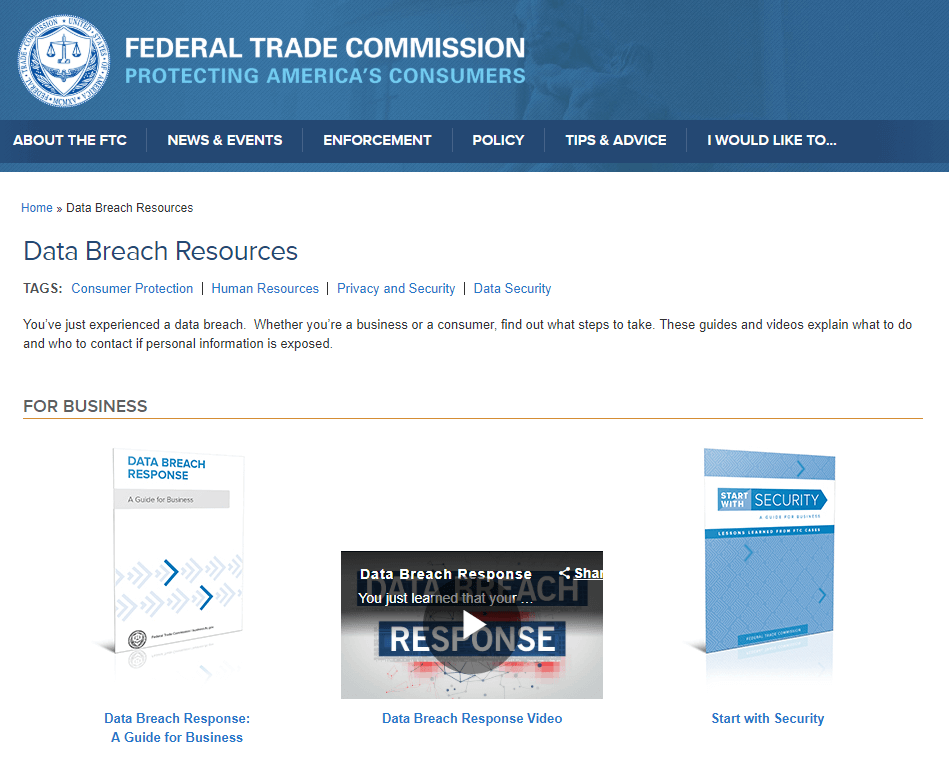 ---