Breach Guide
Learn the steps to take in the event of a data breach and stay current on the cyber threat landscape with the FTC's Data Breach Resources, FBI's Daily Digest Library and San Diego's Cyber Incident Response Guide.
Federal Trade Commission (FTC) Data Breach Resources
Find out the steps to take as a business or consumer if you experience a data breach.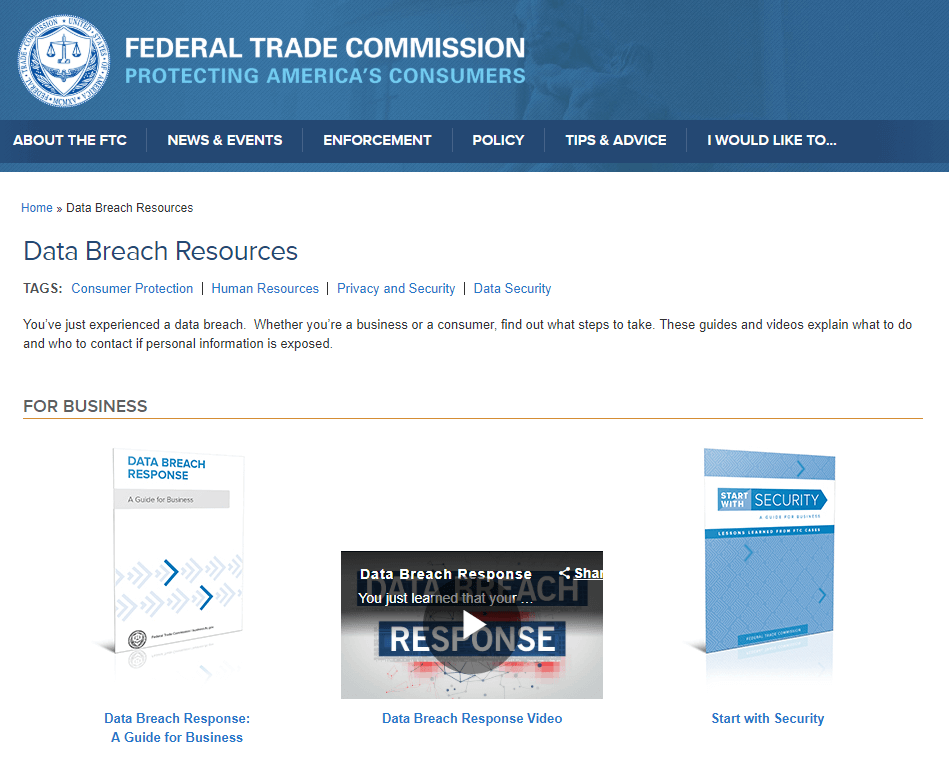 ---
FBI Cyber Daily Digest Library
Stay current on the global threat landscape with the FBI's daily circulation of published data breaches and articles.
CISO Stress Increasing with Cybersecurity Threats

Attention to cybersecurity and the ris=k it brings to companies...leads to more stress on those chief information =security officers (CISOs) who must either stop these attacks before they ha=ppen or reckon as effectively as possible with the aftermath and fallout.

88 percent of CISOs consider themselves under moderate or high levels= of stress, only a slight decrease from the 91 percent of executives who re=ported similar results in 2018.

This level of stress is one reason why the average tenure of CIS=Os is only 26 months.




Dice | February= 17, 2020

Data Breach Exposes Millions of Israeli Voters Via App

According to a cybersecurity exp=ert, Israeli's ruling conservative party has found a security breach in a=n app that has potentially exposed the personal non-public information of n=early 6.5 million Israeli citizens.

The app in question is used for managing campaigns by the L=ikud party, which is headed by Prime Minister Benjamin Netanyahu.




CloudWedge | Fe=bruary 12, 2020

Data Breach Exposes Millions of Israeli Voters Via App

According to a cybersecurity exp=ert, Israeli's ruling conservative party has found a security breach in a=n app that has potentially exposed the personal non-public information of n=early 6.5 million Israeli citizens.

The app in question is used for managing campaigns by the L=ikud party, which is headed by Prime Minister Benjamin Netanyahu.




CloudWedge | Fe=bruary 12, 2020
---